Sell more and service better over chat, voice or video call
Connect with your clients without any additional applications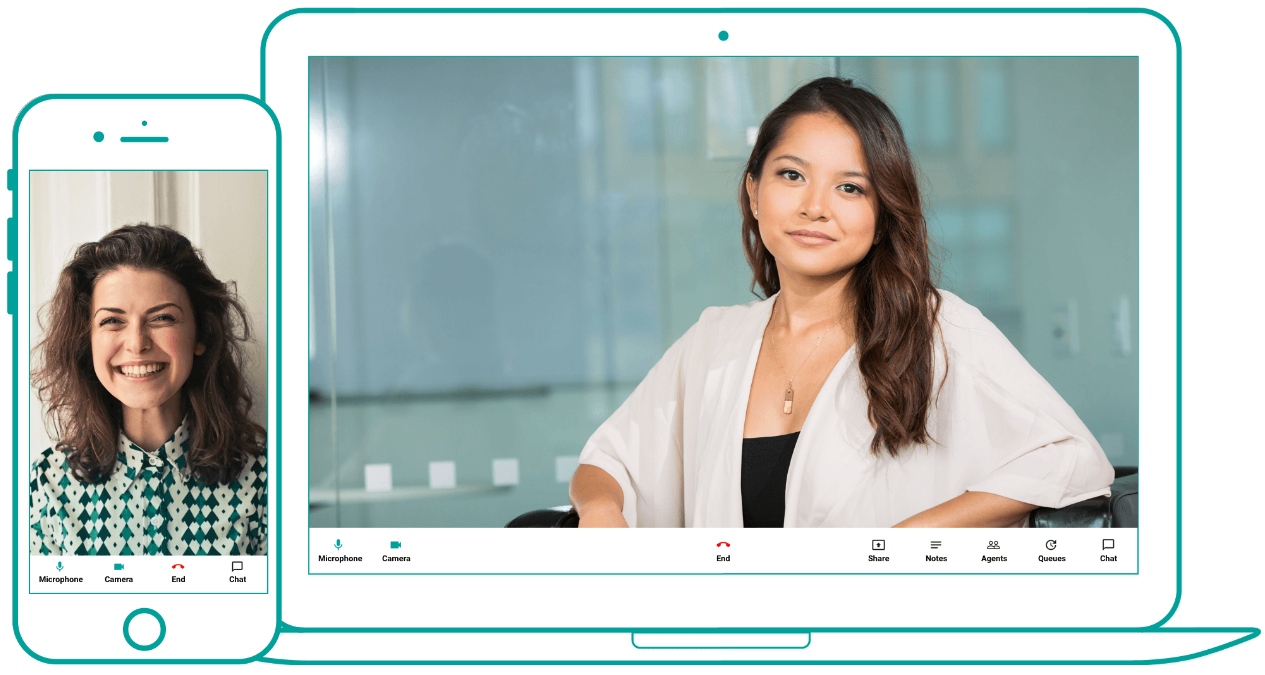 Intuitive system for you and your clients
SUPPORT FOR MULTIPLE PLATFORMS AND DEVICES
Video calls without installing any applications, directly from your computer or mobile device. The system supports Windows, iOS, macOS, Android, Linux.
INTUITIVE CONNECTION PROCESS WITH A CONSULTANT
Start from any point on your page or map with nearest branch and connect with available agent.
NOT A RIGHT TIME - WE'LL CALL YOU BACK.
Don't let your customers get away. If all your consultants are busy, there is a contact me form.
Share your screen and let your clients see what you see
JOIN ADDITIONAL AGENTS TO THE CALL
A consultant can ask product specialist to join the call, strive for first call resolution.
Save client data and meeting notes. Next time they call, you know who you are talking to.
You can record audio and video or just audio and save your chat history.
After the call client can rate your agent and level of service
SALES AGENTS AND CALL TRAFFIC MANAGEMENT PANEL
Assign agents, form queues and service multiple business processes.
CONNECTION METRICS AND STATS
Evaluate performance statistics and act in real time to optimize results.
Video calls are transmitted via an encrypted channel. All data is processed in accordance with the GDPR requirements.
HAVE A REAL IMPACT ON PRODUCT DEVELOPMENT
We are a startup - help us to help you by having direct impact on developing new features to support your needs.
Our system your way. Fully configurable to match your sales proces. Analyze statistics and drive results.
Let us show you how easy it is